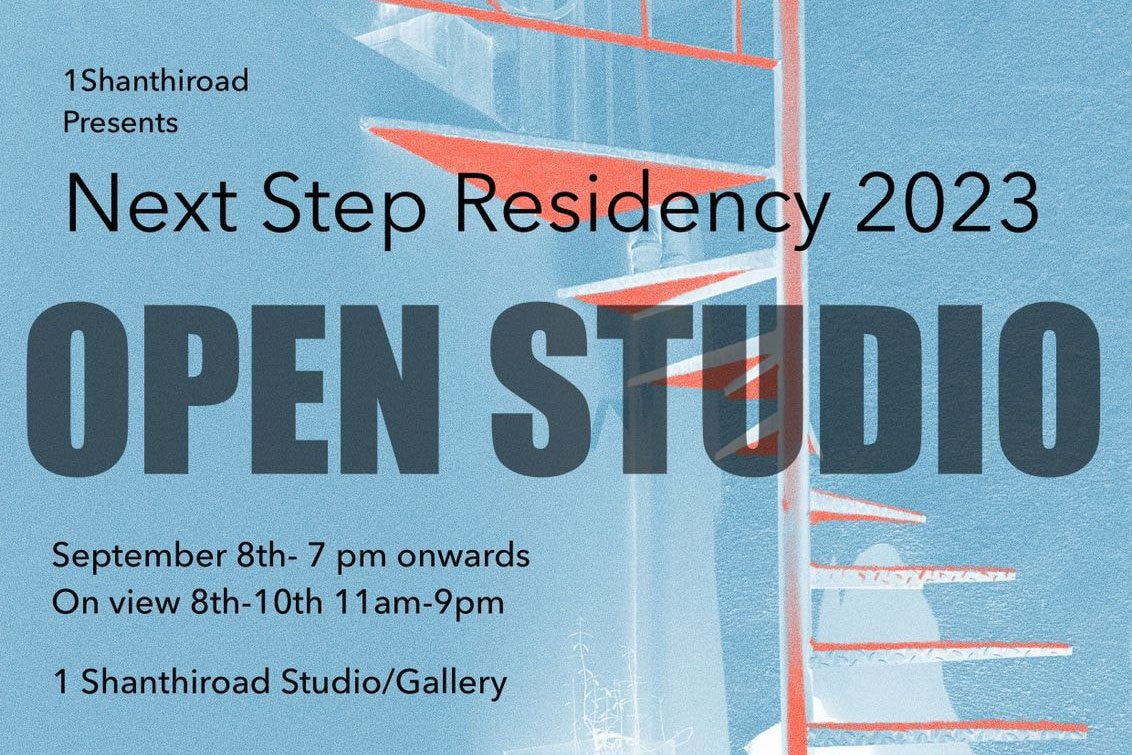 2023 | NEXT-STEP Residency Programme, 1Shanthiroad
NEXT-STEP Residency Programme 2023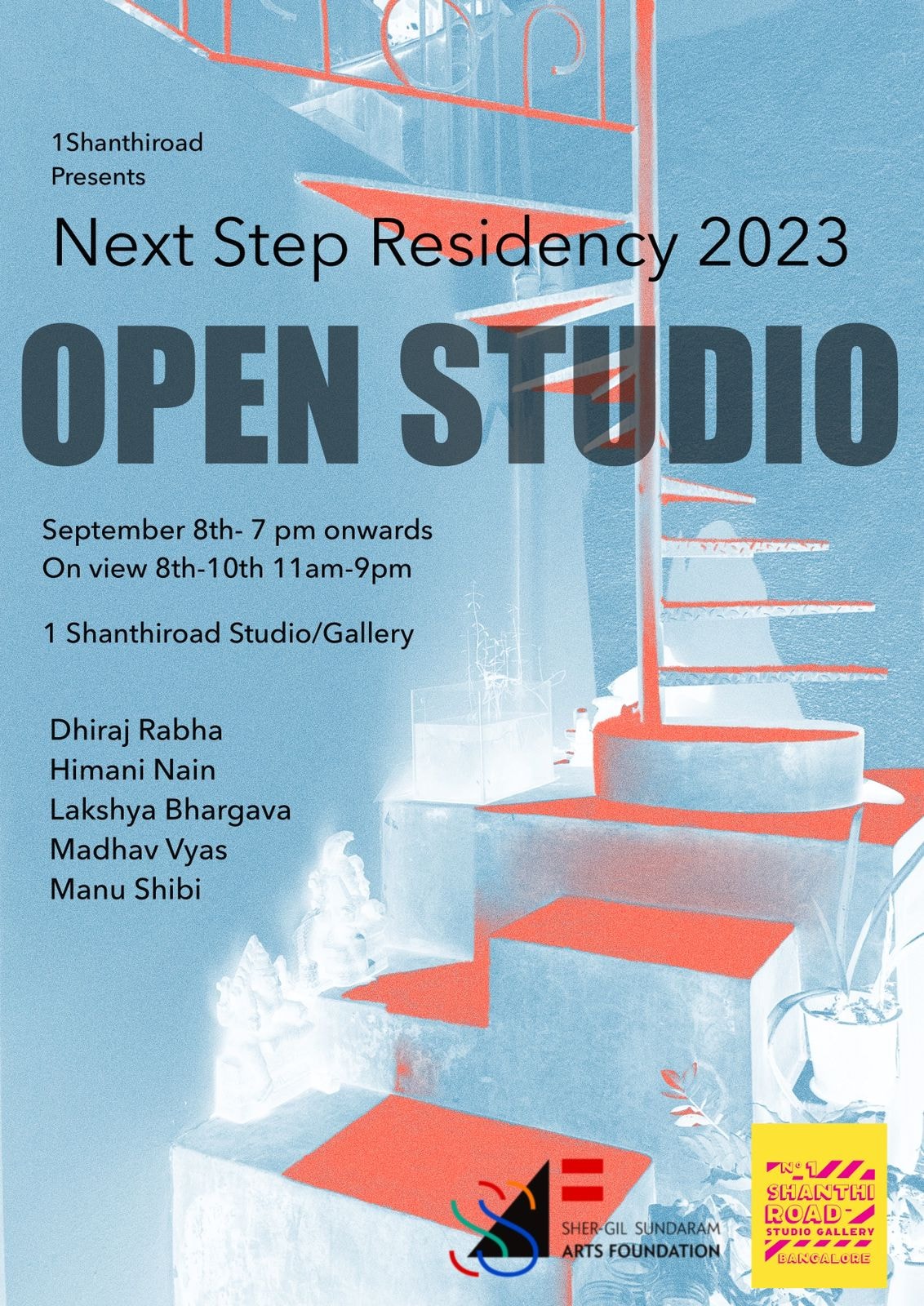 1Shanthiroad Studio/Gallery's annual NEXT-STEP Residency Programme gives a platform to five emerging artists to reside at 1Shanthiroad Studio for four weeks, allowing them the liberty to experiment with ideas, materials and collaborations. The residency programme provides artists with an environment that is conducive to bridging the gap between the early stages of their education and their career beginnings.
Applications for the residency were invited by an open call in May and 320 applications were received from applicants from all over the country. The applications were reviewed by a jury comprising artists Amshu Chukki, Sam Kulavoor and art historian and curator Suresh Jayaram.
The selected artists for the residency were Dhiraj Rabha, Himani Nain, Lakshya Bhargava, Manu Shibi and Madhav Vyas.
During the period of the residency, resident artists had access to all of 1Shanthiroad's facilities and had interactions with their in-house staff. The residency facilitated peer to peer exchange, engagement with the local art community through workshops, talks and studio visits and provided mentorship to the artists.
The artists were required to produce work individually or collaboratively that culminated in an open studio or final exhibition at the end of the residency. The open studio day for the NEXT-STEP Residency Programme took place on September 8 and the exhibition was on view till September 10.
1Shanthiroad Studio/Gallery is a space centred on housing & hosting alternative arts practices in the city of Bangalore, India. With a non-commercial art gallery and multiple residency studios for Indian and International art practitioners, the space takes pride in cultivating artist-in-residency programs that bring together artists from diverse backgrounds & disciplines to foster engagement, conversation and exchange of critical ideas and insights with the local community.