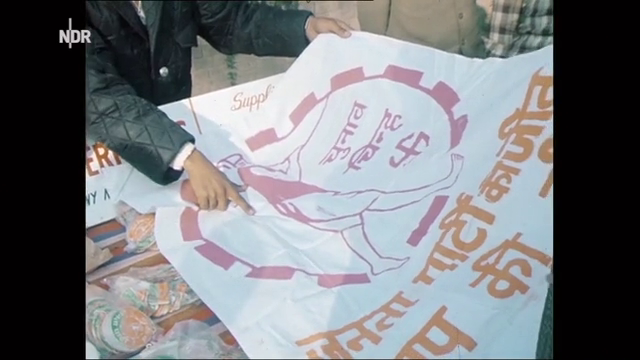 INDIA: VANITY CAMPAIGN

30 December 1979 | 10 min 15 s

In this report for Weltspiegel, Navina Sundaram presents an outlook on election year 1980 in India, when 6,000 candidates competed for 542 seats in parliament. She comments on the confusing political landscape since the change of power in 1977, when Prime Minister Indira Gandhi of the Congress party was voted out for her Emergency regime. The current election campaign is less about programmes and more about personalities. One of them is Indira Gandhi, who insists that she was a victim of conspiracy and will now resume her rightful place. Her rival from the Janata Party is former colleague Jagjivan Ram, who believes he has the backing of 85 million disenfranchised people in India. Charan Singh, the incumbent prime minister, mainly addresses the rural population. The socialist George Fernandes is also in the running, for his newly founded party.