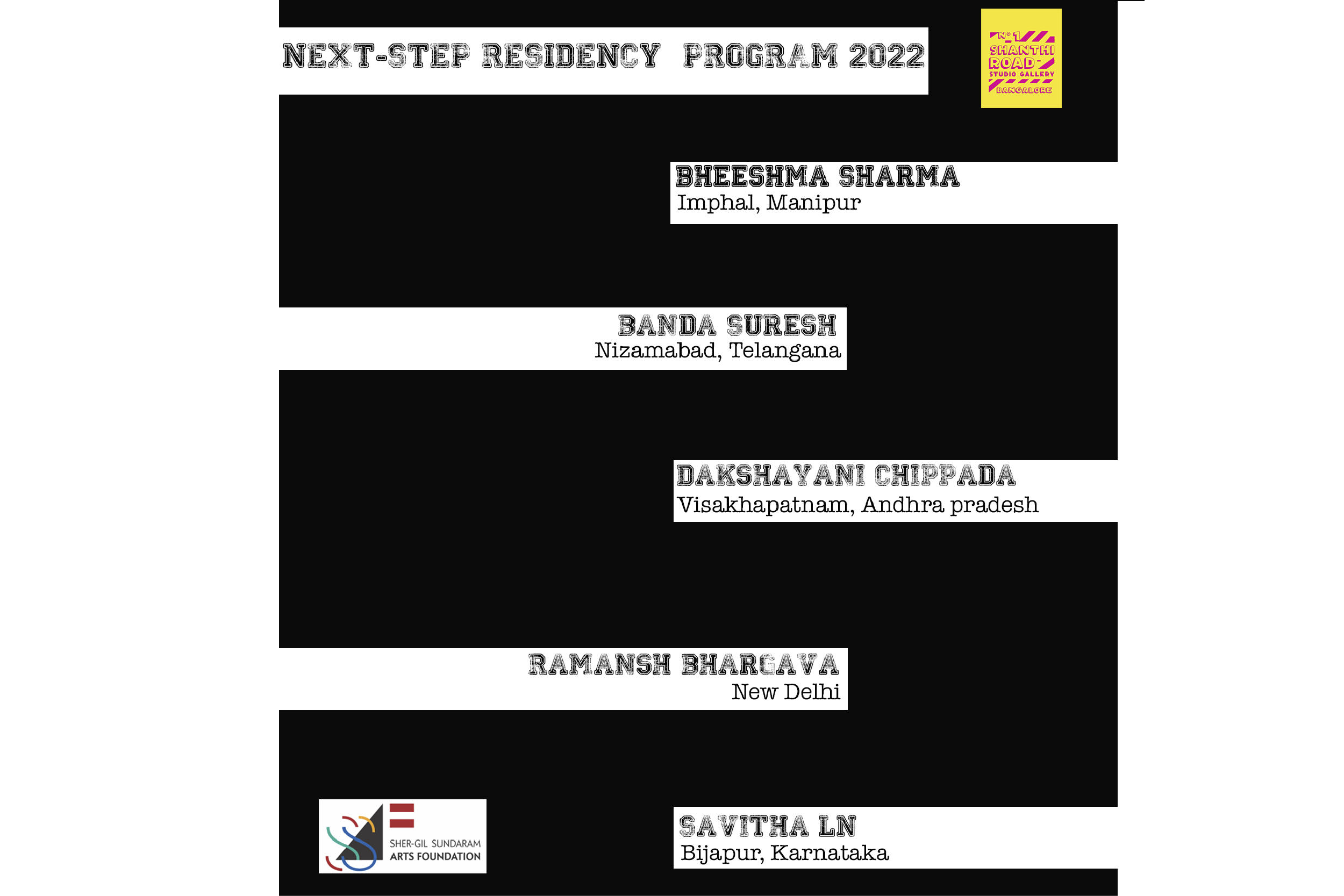 2022 | NEXT-STEP Residency Programme, 1Shanthiroad
NEXT-STEP Residency Programme 2022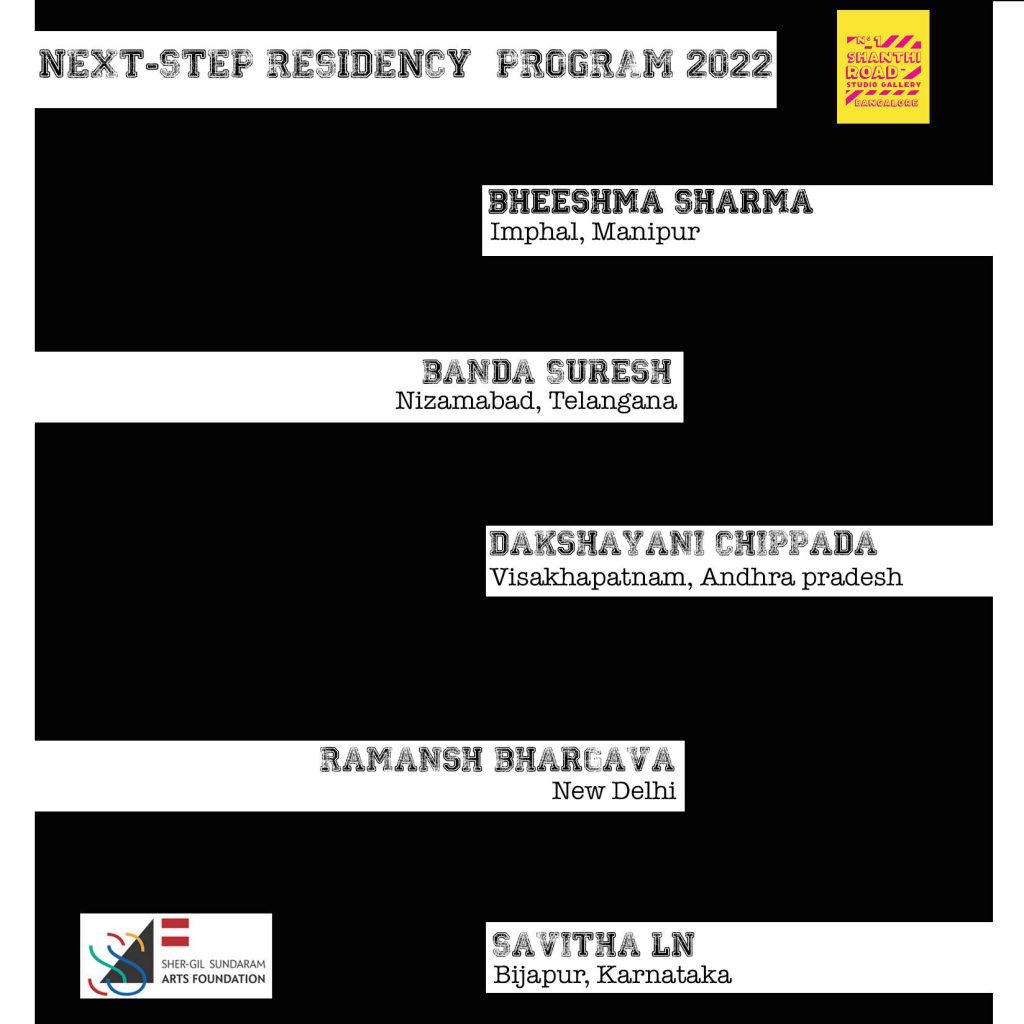 On the occasion of 1Shanthiroad turning twenty this year, the organization will, through their flagship NEXT-STEP Residency programme, mentor five Indian artists who have never attended a residency or received an award before. The theme and focus for this year's edition of the Residency is thus 'Debut', with which 1Shanthiroad aims to give emerging artists a fitting launch pad for their artistic careers and trajectories. This year, the organization made a special effort to circulate the open call widely in order to reach artists who may not yet know that such an opportunity exists or that it is looking for them. In response, 280 young artists applied with their portfolios to their debut residency. Following a tough deliberation process by the jury (including Archana Hande, Prabhavathi Meppayil and Suresh Jayaram), a selection was made.
The 2022 residents of the NEXT-STEP residency are: Bheeshma Sharma, Banda Suresh, Dakshayini Chippada, Ramansh Bhargava, Savitha L.N.
The program will give the artists liberty to explore their practice and develop a body of work based on their interests and curiosities. It aims to provide them space and time to reflect on the dense political situation and post-pandemic climate we find ourselves in worldwide; to find their voice so they can speak their minds and express themselves meaningfully, in response to how they view themselves with respect to the anguish, dissent and uprising in the world around them. Such meditation is critical to this open call and central to the manner & spirit in which this residency will be conducted.
The artists will be exposed to the practices and concerns of their contemporaries and senior fellows through consistent peer exchange, periodic critical reviews, close mentorship with our in-house team and staff of artists. They will be taken on artist-studio visits, important walks arranged to experience the city and engage with the local artist community.
1Shanthiroad Studio/Gallery is a space centred on housing & hosting alternative arts practices in the city of Bangalore, India. With a non-commercial art gallery and multiple residency studios for Indian and International art practitioners, the space takes pride in cultivating artist-in residency programs that bring together artists from diverse backgrounds & disciplines to foster engagement, conversation and exchange of critical ideas and insights with the local community.