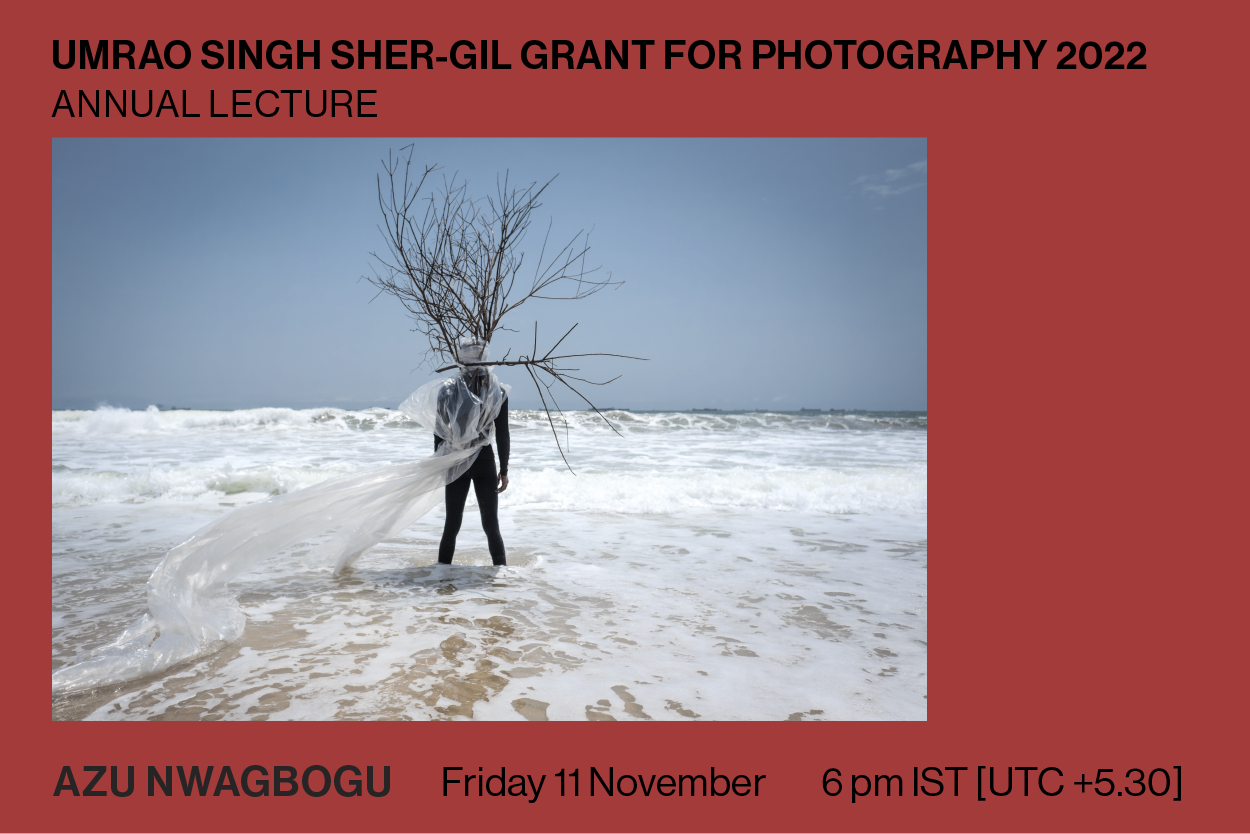 2022 | Lecture by Jury Chair | Umrao Singh Sher-Gil Grant for Photography (Constructed Image)
Umrao Singh Sher-Gil Grant for Photography 2022
Lecture by Jury Chair (Constructed Image)
The Image As An Object: Liberated Bodies – Charged Objects | Lecture by Azu Nwagbogu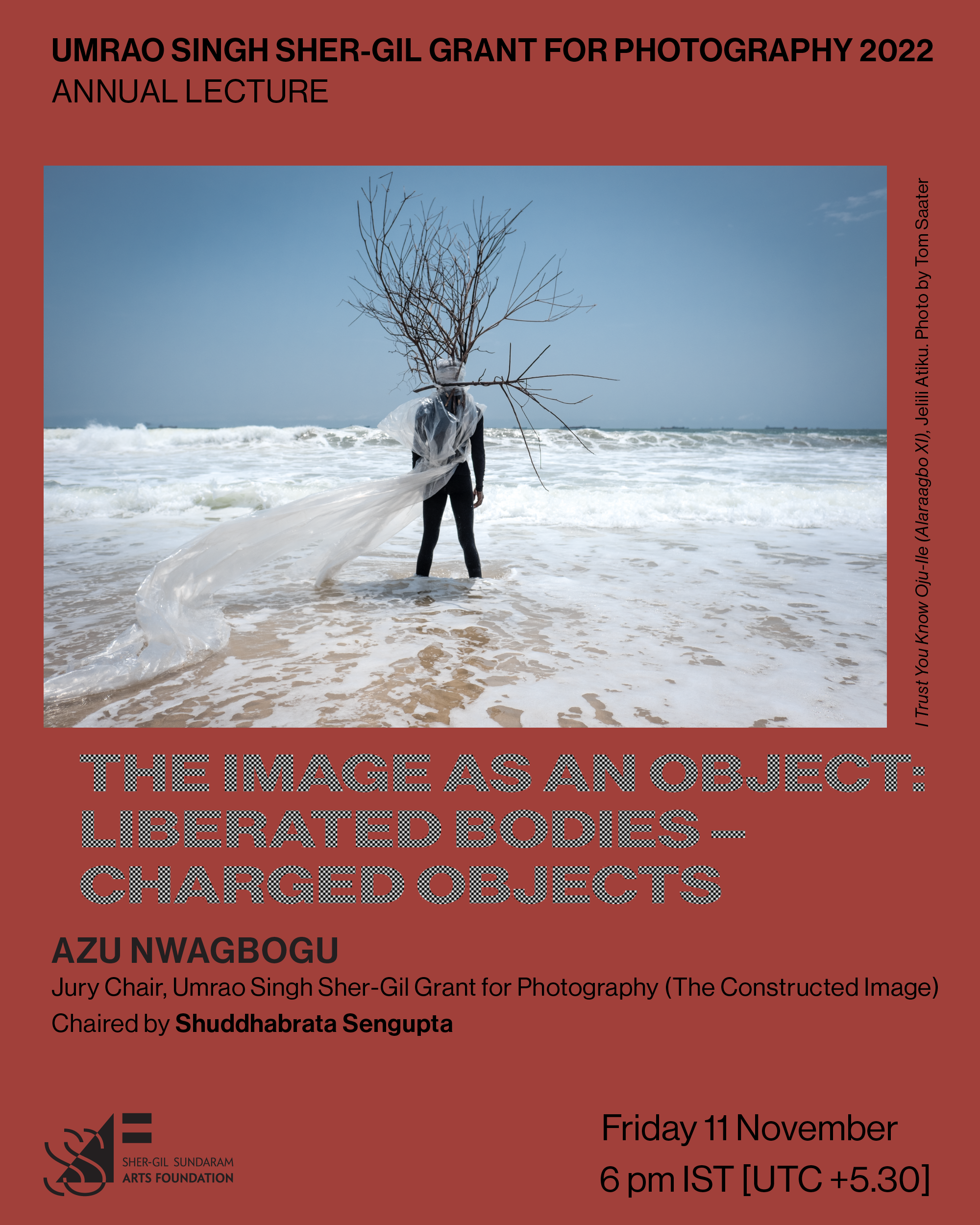 The Image As An Object: Liberated Bodies – Charged Objects
by Azu Nwagbogu
Jury Chair (The Constructed Image)
The lecture was chaired by Shuddhabrata Sengupta.
Friday, 11 November 2022, 6 pm IST [UTC+ 5.30]
This lecture looked at how images are semi-intangible objects inherently charged with memory that have far-reaching possibilities for restitution, community regeneration, societal expression or decolonisation. Through projects like HomeMuseum, LagosPhoto encourages local communities to take charge of the restitution conversation by building their own archives and repositories and navigating the narrative beyond a western or stereotypical colonial gaze.
Azu Nwagbogu is the Founder and Director of African Artists' Foundation (AAF), a non- profit organisation based in Lagos, Nigeria. Nwagbogu was appointed as the Interim Director/ Head Curator of the Zeitz Museum of Contemporary Art in South Africa from June 2018 to August 2019. Nwagbogu also serves as Founder and Director of LagosPhoto Festival, an annual international arts festival of photography held in Lagos. He is the publisher of Art Base Africa, a virtual space to discover and learn about contemporary art from Africa and its diasporas. Nwagbogu is a curator with a special interest in future museology.
Shuddhabrata Sengupta is an artist and curator with the Raqs Media Collective.