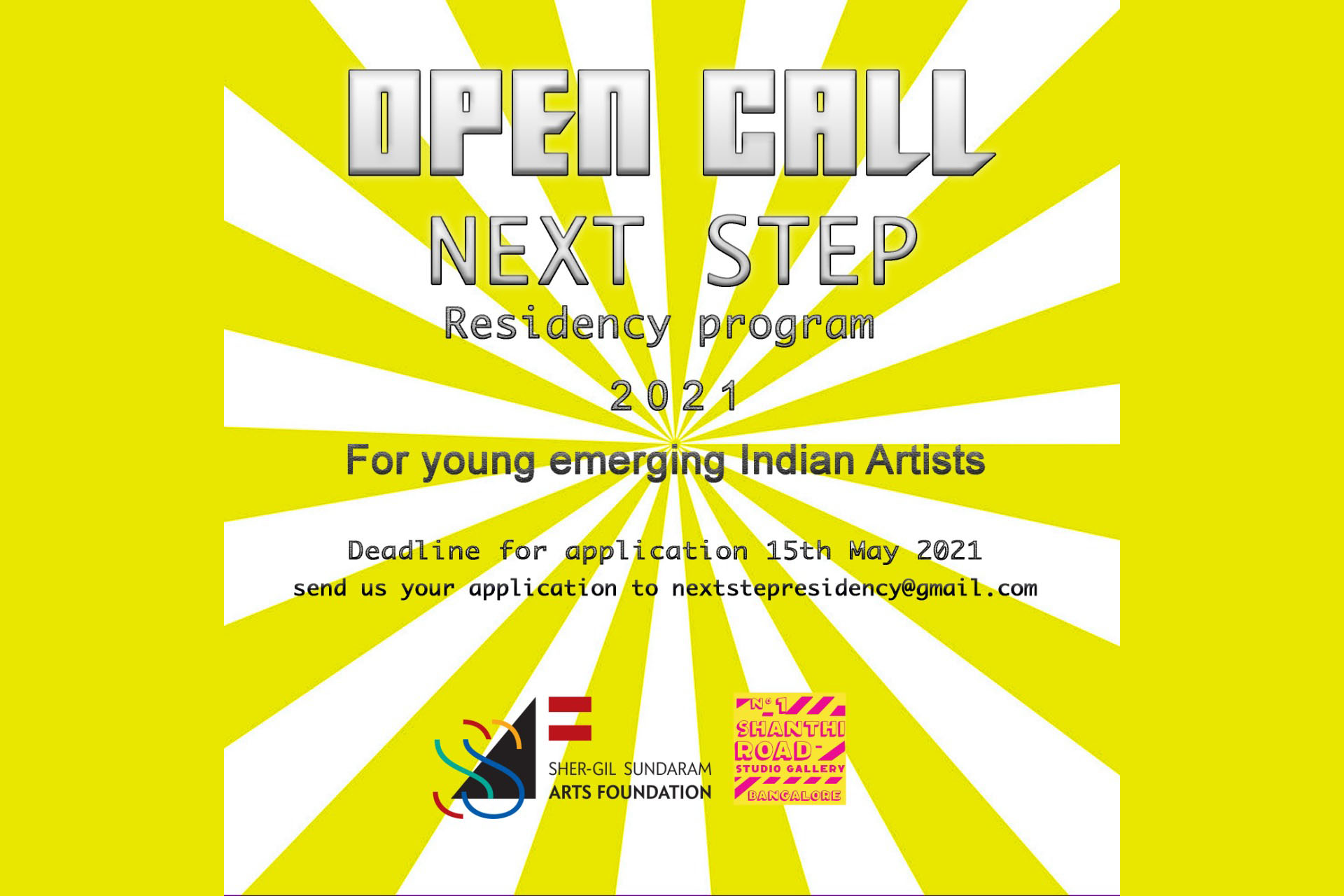 2021 | NEXT-STEP Residency Programme, 1Shanthiroad
NEXT-STEP Residency Programme
October 2021
1Shanthiroad Studio/Gallery's NEXT-STEP Residency Programme is held annually with the aim of providing a platform for emerging artists to step into the next phase of their practice by allowing them the freedom to experiment with ideas, materials and collaborations. Successful applicants are invited to reside at 1Shanthiroad Studios for one month and access the organization's facilities to individually or collaboratively produce work.
After the 2020 programme had to be cancelled due to the COVID-19 pandemic, 2021 marked the sixth edition of the NEXT-STEP Residency. A call for applications was announced in March and over 250 applications were received. They were carefully reviewed by the jury which included art historian and artist Anil Kumar H.A, visual artist and filmmaker Babu Eshwar Prasad, and art historian and curator Suresh Jayram.
Consideration was given to the applicants' geographic location, gender and previous grants receipts to make an inclusive selection of five artists –
Arjun Panayal, Isha Itwala, Mohd. Intiyaz, Kunatharaju Mrudula and Snigdha Tiwary
Feeling strongly that the essence of the residency – collaborative peer learning, studio visits and mentorship – would be lost if it were to be moved online, 1Shanthiroad worked out safety measures to invite the five young NEXT-STEP residents to Bangalore. The resident–artists went to local markets and parks; visited the studios of Archana Hande, Devika Sundar and the Kanike collective, and had a day of discussion with L.N Tallur.
The programme culminated in four "open studio" days for the resident–artists. The artists' works at the show (which had about 120 visitors over four days) included a series of image manipulations of simulations of a local laterite mine by Arjun Panayal, explorations of illness as a metaphor through archival histories of the Bangalore Plague by Isha Itwala, renderings of images from the media through the language of miniature paintings by Mohd. Intiyaz, Kunatharaju Mrudula's multimedia investigation into the myth of the ideal feminine and an enclosure incorporating diverse textile traditions built by Snigdha Tiwary as a re-creation of her experience traversing the city of Bangalore.
1Shanthiroad studio/Gallery 1Shanthiroad, Bangalore, is an art space founded by Suresh Jayaram that nurtures creativity and cutting-edge art practice. The studio/gallery provides space for slide lectures, small conferences, installations, performances, screenings and informal gatherings. It is administered by a not-for-profit trust, VAC–Visual Art Collective. Since its inception in 2003, 1Shanthiroad has grown to house artists from diverse countries in its residency programmes.