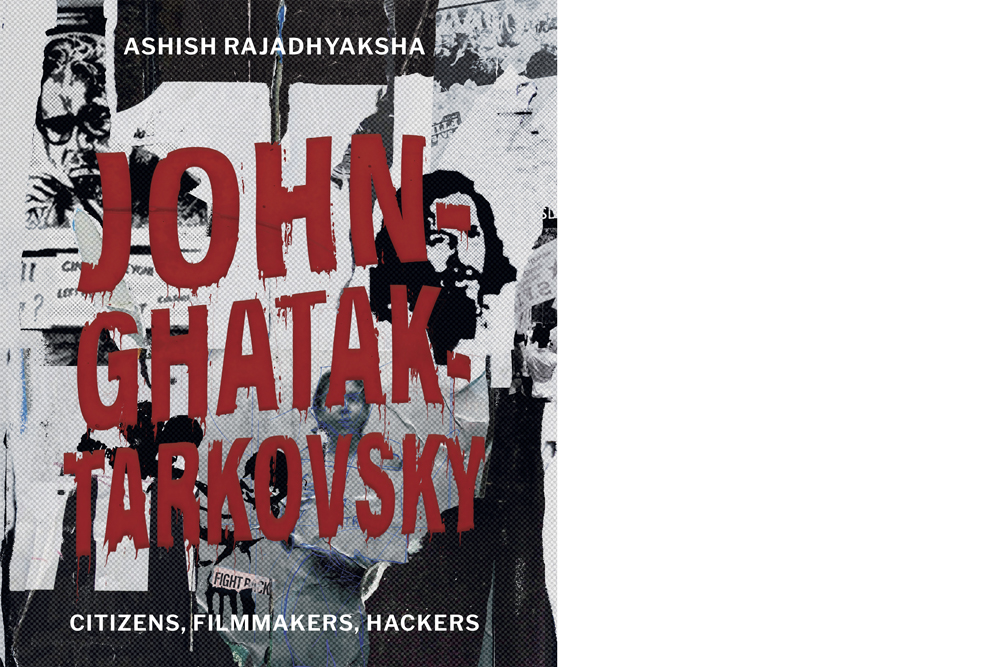 John–Ghatak–Tarkovsky: Citizens, Filmmakers, Hackers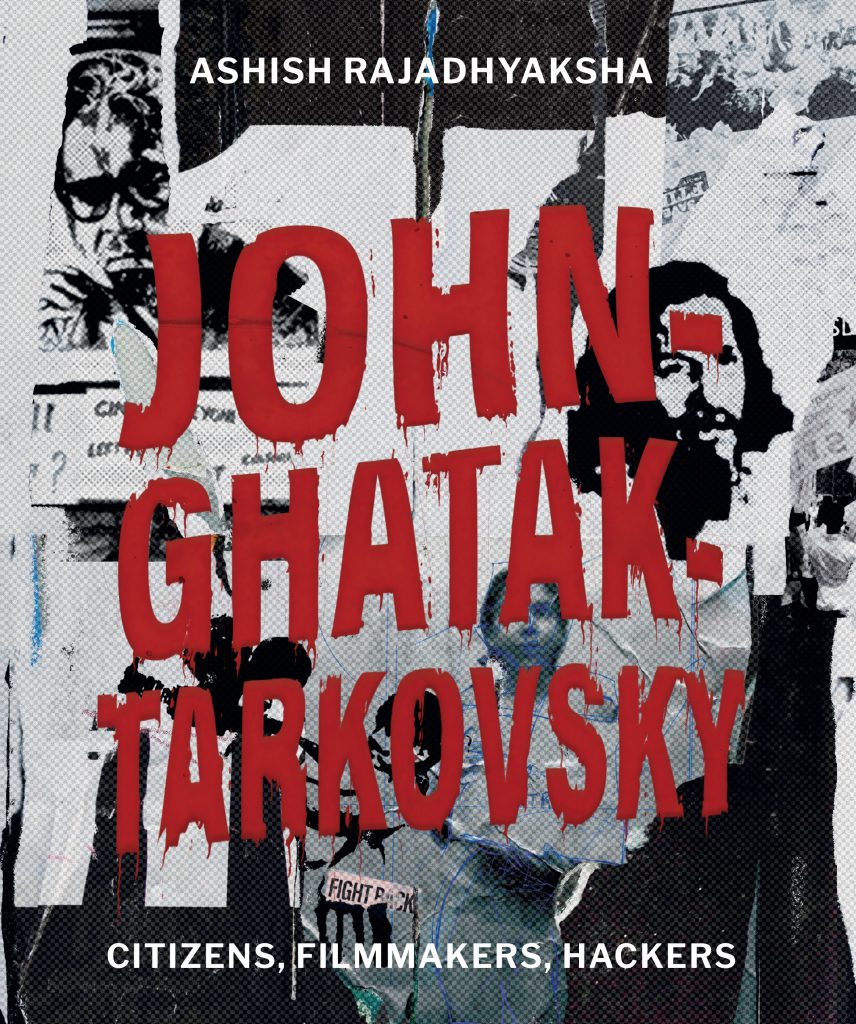 John–Ghatak–Tarkovsky
Citizens, Filmmakers, Hackers
Ashish Rajadhyaksha
March 2023 • 7 x 9 inches • 340 pages
• ISBN: 978-819-50559-7-5 • Rs 1500
In June 2015, students of the Film & Television Institute of India went on a strike. It was initially meant to be no more than an act of symbolic resistance to what students saw as discredited political appointees to the governing body of the institution. Over the months, as a student body of less than three hundred took on the might of India's ruling establishment and as it expanded to eventually take on a life of its own, the FTII strike became one of the most visible of several student agitations that were taking place across the country at that time. It reminded us once again how, as an idealized cause célèbre, cinema in India has historically been larger than itself and has repeatedly exceeded the spaces to which it has been designated. How it has spilled out of the film frame, gone beyond the movie theatre, overwhelmed the reformist purpose of cinematic realism, and refused to be constrained by institutional pedagogy.
John–Ghatak–Tarkovsky: Citizens, Filmmakers, Hackers tells a longer story of the events of 2015. This is a story of the university campus, and of the academic and creative freedoms associated with it that continue, even now, to be under threat. It speaks of the technologies of digitization that altered governance, redefined the public domain, transformed citizenship through new modes of surveillance alongside a 'targeted' delivery of services to 'beneficiaries'. The book speaks of the transfiguration of the filmmaker into an increasingly invisible hacker, of cinema turning into low-resolution moving images, and of how all of this redefined student protest.
Ashish Rajadhyaksha is a film historian, and an occasional art curator. He is the author of Ritwik Ghatak: A Return the Epic (1982), Indian Cinema in the Time of Celluloid: From Bollywood to the Emergency (2009) and The Last Cultural Mile: An Inquiry into Technology and Governance in India (2011). He edited the Encyclopaedia of Indian Cinema (with Paul Willemen) (1994/1999), In the Wake of Aadhaar: the Digital Ecosystem of Governance in India (2013) and a book of Kumar Shahani's writings, The Shock of Desire and Other Essays (2015). He co-wrote, with Nishant Shah and Nafis Aziz Hasan, the book Overload, Creep, Excess: An Internet from India (2021).
Rajadhyaksha co-curated (with Geeta Kapur) the 'Bombay/Mumbai 1992–2001' section of 'Century City: Art and Culture in the Modern Metropolis' at the Tate Modern (2002); the 'You Don't Belong' festival of film and video in four cities in China (2011) and 'Memories of Cinema' at the IVth Guangzhou Triennial (2011); '"Make-Belong": Films in Kochi from China and Hong Kong', Kochi-Muziris Biennale (2015); and the exhibition 'Tah-Satah: A Very Deep Surface: Mani Kaul & Ranbir Singh Kaleka: Between Film and Video'  at the Jawahar Kala Kendra, Jaipur (January–March 2017).